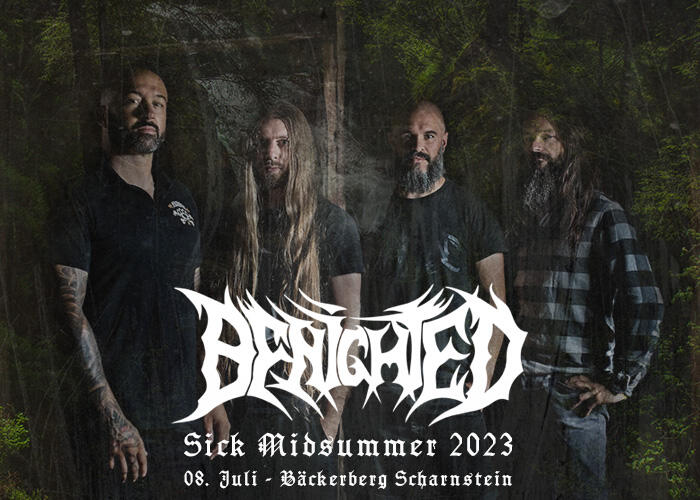 Heute kommen wir zum Death Metal Headlining Act für das Sick Midsummer 2023!
Die Band bedarf wohl keiner großen Vorstellung, mit 9 Full-Length Alben, zahlreichen Tourneen und Festivalshows in Europa sowie den USA ist ihr Name so gut wie jedem Genrefan ein Begriff.
Sie spielen Brutal Death Metal vom Feinsten und wir freuen uns sehr darüber, sie kommendes Jahr bei uns zu haben - BENIGHTED!
---
Todays announcement marks the Death Metal headlining act for Sick Midsummer 2023!
In fact there's not much need to introduce them, after 9 full-length albums, numerous tours as well as festival appearances all over Europe and the US the name rings a bell for almost very fan in the genre.
They play Brutal Death Metal at its finest and we're very pleased to have them at our festival the upcoming year - BENIGHTED!